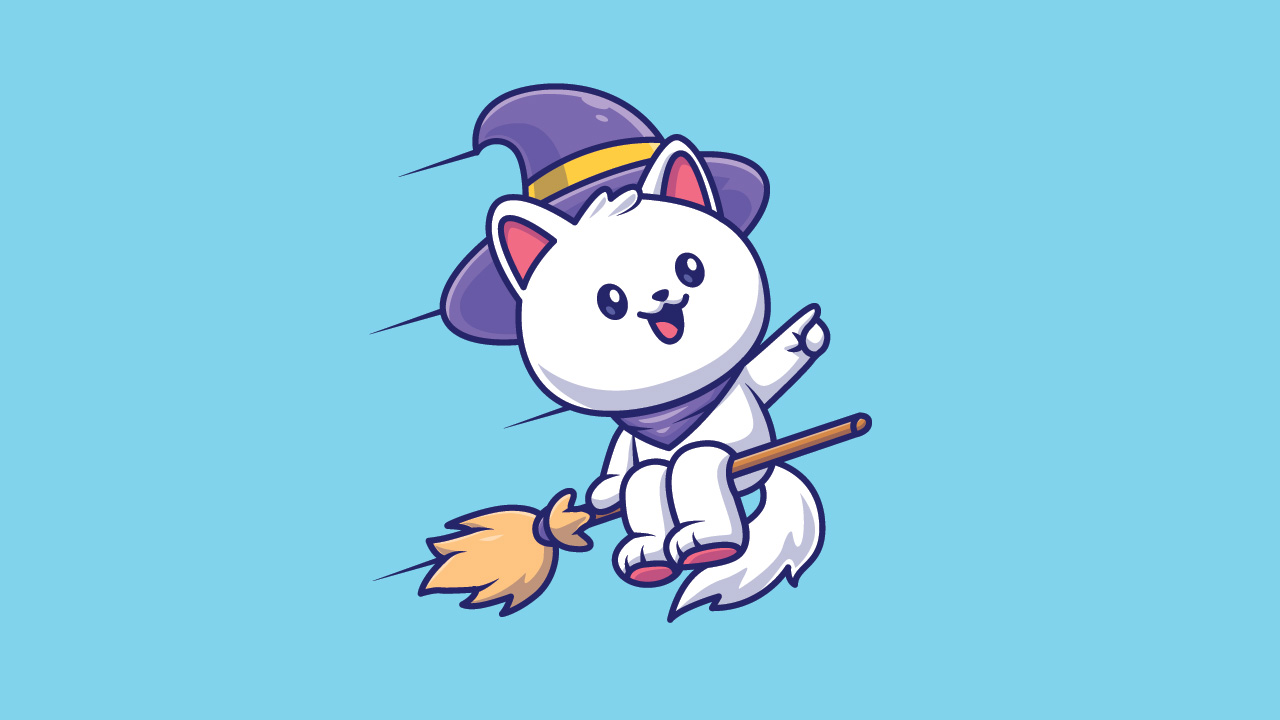 Halloween is a festive occasion that provides a unique opportunity for family bonding over activities like pumpkin carving, costume-making, and trick-or-treating.

It's a time when families can embrace the spooky spirit together, sharing laughter and creating lasting memories.

And if you have a pet, you know that they're part of the family too, deserving of their own adorable or hilarious costume.

Our curated list of pet costumes is perfect for including your furry family member in the holiday excitement, making the occasion even more memorable for everyone.
Disclaimer: As an Amazon Associate we earn from qualifying purchases. Our content may include other affiliate links.
Cats
The Halloween Vampire Pet Cloak is a fun and spooky way to dress up your pet for Halloween and other events.

Made from quality polyester fabrics, this costume is not only durable, but also comfortable for your pet to wear.

It features an adjustable string for a customized fit and is reusable - just easy wash and dry.

Whether it's for a Halloween party, a masquerade, or a photoshoot, this vampire cloak will surely turn your pet into the party's highlight.
---
An adorable Lion Mane Costume for cats, designed for Halloween and other festive occasions.

This life-like mane hat, equipped with cute ears and a soft, plush feel, effortlessly turns your pet into a miniature king-of-the-jungle.

Comfortable and breathable, this costume is perfect for picture-taking, parading, and showing off to friends.
---
This Pet Vampire Halloween Cloak is an adjustable, stylish and lightweight costume for pets.

The collar is supported by composite cotton for comfort, allowing your pet to move freely.

It's a delightful sight for them to play outside or attend parties, making it a perfect gift for pet enthusiasts.
---
Let your furry friend join the Halloween spirit with this pet costume set.

It includes cool devil horns and a red vampire cape, that will surely make your pet look adorable and unique.

Besides dressing them up for Halloween, this costume is perfect for cosplay parties or as a photo prop.

The costume fits most cats and puppies and is adjustable for a comfortable fit.
---
Add some magical charm to your cat's Halloween with this light and breathable wizard cloak costume.

Perfect for cats between 3 to 10 pounds, this costume remains intact during active play and comes with an easy-to-adjust two-button design.
---
An enchanting pet costume specially handcrafted for Halloween.

Made of soft, skin-friendly cotton threads, this costume set includes a wizard hat and a collar, designed to turn your pet into a magical little magician.

This whimsical set not only suits the festive season, but also makes for a delightful daily wear, adding a distinctive charm to your pet's overall persona.
---
This Rabbit Ear Pet Costume Hoodie is a unique piece of pet apparel, aimed at small to medium-sized pets.

Made from soft, comfortable polyester, it presents an adorable rabbit ear design that adds charm to your furry pet.

Ideal for festive seasons and special occasions, this hoodie won't restrict your pet's movements and ensures comfort.
---
The Hogwarts Magic Pet Cloak is a unique dress-up item for your pets, blending magic academy styles into pet fashion.

Made from a comfortable blend of cotton and polyester, it features four magic academy house designs - Gryffindor, Slytherin, Hufflepuff, and Ravenclaw.

This item makes for an enchanting gift, bound to bring joy to both pets and their Harry Potter loving owners.
Small Dogs
This Scary Doll Dog Costume is specially designed for your pets to wear during the holiday season or pet parties.

Crafted from high quality material, it does not irritate your pet's skin, ensuring warmth and comfort.

With a unique scary doll design and an adjustable fit, it ensures your pet stands out from the crowd.
---
This charming bumblebee dog costume is an adorable addition to any pet's wardrobe for Halloween or any themed party.

The costume features glittering golden wings, a black lace skirt, and a pompom antennae headband, providing an authentic bumblebee look for your pet.

Made from high-quality, soft materials, this dress is not only stylish but also comfortable and easy to adjust, ensuring your pet stands out as the star of the show.
---
The Hocus Pocus Witch Dog Costume is a delightful blend of fun, fashion, and functionality.

Made from 100% smooth polyester, it features a fur headpiece with googly eyes and body piece with eight whimsical legs.

The costume body fastens securely with a Hook and Loop fastener around the dog's chest, ensuring your furry friend's comfort and style.

The stuffed hood with a similar fastening chin strap adds the perfect witchy touch.

A wonderful gift idea for the pet-loving friend on your list.
---
A fun and durable dog costume that transforms your dog into a little skunk.

Made from high-quality fabric with easy-to-use Velcro closures, this costume is perfect for making any dog the life of the party!
---
This dog Halloween costume is crafted from soft and lightweight felt cloth for added comfort and easy movement for your pet.

Featuring a unique design of bat wings and a jingling pumpkin bell, it is perfect for Halloween or costume parties, allowing your pet to be the center of attention.

Various sizes are available for a perfect fit.
---
Turn your pup into an eerie crawler with this Creepy Spider Dog Costume.

It's crafted with soft, breathable materials for comfort, designed with eight lifelike legs and adjustable straps for a perfect fit.

Ideal for Halloween, dress-up parties, or photo shoots, your furry friend will surely spook and fascinate guests in this novel outfit.
---
This festive costume set for pets includes a blood red vampire cape and a hat featuring devil horns, and fit both small dogs and cats.

It's a fun and unique way to celebrate Halloween, birthdays and other festive holiday parties with your pet.

Made from soft lint, polyester and black feathers, it's comfortable for your pet to wear.

Although primarily designed for Halloween, it can certainly add more fun to any occasion.
Medium/Large Dogs
This Dog Bat Costume is an exciting accessory for your pet's cosplay needs.

With its cool and mysterious bat wings design, your pet will surely attract attention and bring endless fun during special occasions, particularly Halloween parties.

The costume is made of lightweight and soft felt fabric ensuring comfort for your pet.

It also features adjustable size for easy and flexible fitting.

This bat costume is an excellent gift for your pet.
---
This Lion Mane Dog Costume is a comedic and adorable option for transforming your pet into the 'King of the Jungle'.

Fabricated from soft and eco-friendly material, it is easy to clean and offers a comfortable fit, bringing no discomfort to your dog.

Designed to fit medium to large dogs, it's perfect for Halloween, holiday parties, or unique photoshoots.
---
This is a unique Halloween pet costume with LED-lighted bat wings designed to make your pet stand out.

Made from high-quality, durable felt, it's light and comfortable for your pet to wear.

This costume is battery-operated and easy to put on and remove, adding a spooky touch to your Halloween celebrations.

It's also a fun surprise gift for pets during costume parties and other festive events.
---
This is a Dog Halloween Costume designed as a vampire cloak.

Crafted from premium polyester, it guarantees your pet's comfort while making them the star of any Halloween or costume party.

It's suitable for all seasons and occasions, easily adjustable to fit small, medium, and large dogs, providing them a dash of mystery on any given day.
---