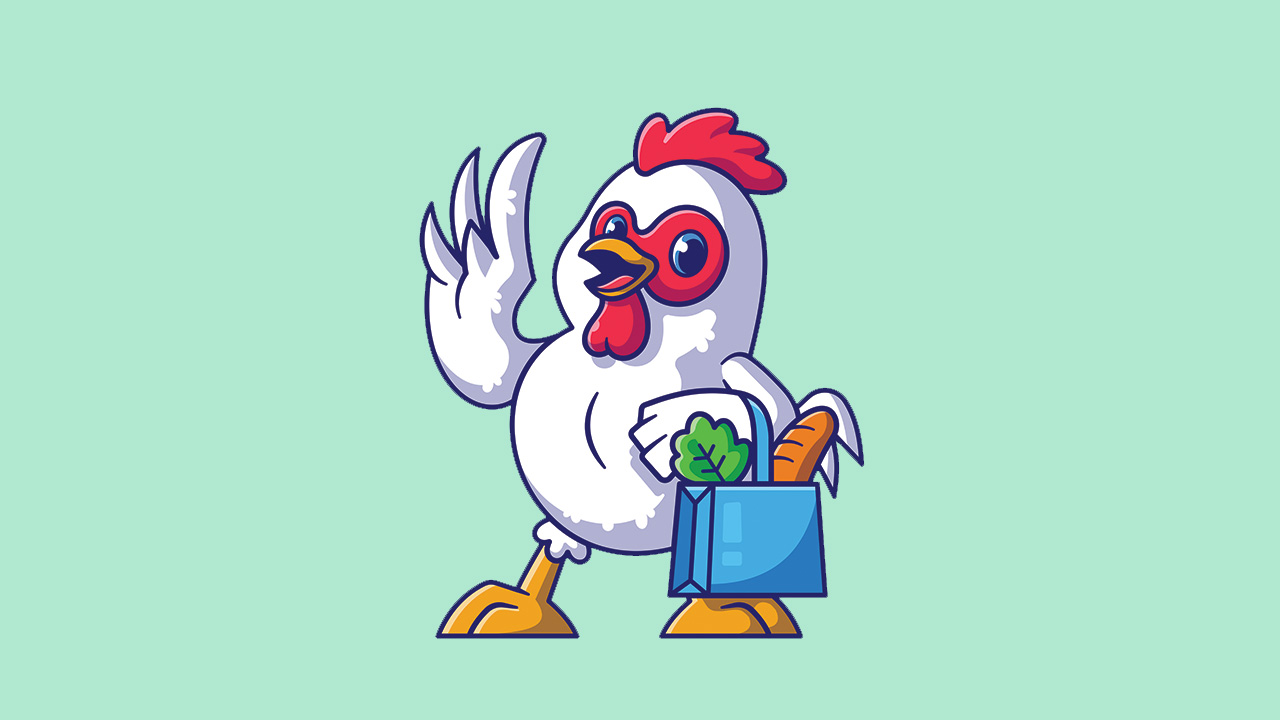 Whether you're a chicken enthusiast or you know a girl who adores chickens, or even a chicken farmer, this list is a must-see.

It features a variety of unique, fun, and "eggstraordinary" chicken purses and all kinds of bags that are perfect for a fun gift or to make a fashion statement.

From handbags and coin bags to cosmetic bags, cellphone handbags, and even portable cooling bags, we've curated a diverse selection of chicken-themed accessories that are not only fashionable but also incredibly functional.

However, don't try to gift them to Marty McFly; he may get upset.

Disclaimer: As an Amazon Associate we earn from qualifying purchases. Our content may include other affiliate links.
---
This is a unique crossbody bag paired with a chick purse, both designed in vibrant, chicken cartoon style.

The bag is notable for its large capacity, adjustable shoulder strap and quality plush material, made gentle for the skin.

It is not only a delightful accessory but also a practical item with a hidden pocket integrated into the chicken wings for added storage and surprise.

Includes 1 cute chick coin purse.
---
A uniquely designed, handmade chicken-themed purse made from high-quality leather and lots of love.

Its stiffening capability, which enables it to stand upright, contributes an unexpected yet delightful quirkiness.
---
The Original Reddish Brown Chicken Purse is a fun, funky, and popular handbag made from 90% rubber and 10% polyester.

The chicken-feather patterned bag features interior pockets, a sturdy nylon handle, and a 6.5-inch zipper closure.

A stand-out piece for devoted fashion followers, it is an out-of-the-ordinary gift that is sure to be appreciated by those with a unique sense of humor and style.
---
This Chicken-Themed Plush Purse is a delightfully crocheted accessory perfect for chicken lovers.

Made with super soft faux fur yarn, it features an adorable chicken shape, complete with a small pocket in the front wing for holding little treasures.

Its strap length can be customized according to preference, making it a unique and thoughtful gift for children and chicken enthusiasts alike.
---
Presenting a faux leather crossbody handbag with a distinctive rooster theme.

Ideal for carrying cellphones, this handbag shows off a touch of style and practical functionality.
---
The Cartoon Themed Plush Coin Purse is a high-quality, finely crafted mini wallet.

Great for carrying coins, folded bills, keys and more, it fits easily into purses, backpacks, or luggage.

Lightweight and durable, this plush purse is perfect for business or travel needs.

It also features a handy keychain and the assurance of a secure zipper.
---
An endearing Chicken Crochet Bag perfect for carrying small items out and about or at home.

While its unique design is fun and whimsical, it's also quite practical.

It could be a great gift option for that special chicken lover in your life.
---
An amusing, chicken-themed makeup bag made of durable canvas with a metal zipper.

This bag is not only versatile, capable of holding essentials like cosmetics, sunglasses, and cell phone, but it's also waterproof, lightweight and environmentally friendly.

It's an ideal gift for chicken lovers, farmers, or anyone with an appreciation for novel and practical items.
---
This is a durable and practical Tote Bag by Hitamus, perfect for travel and everyday use.

Made from waterproof, lightweight yet sturdy polyester, it features a large main compartment and a small inside pocket.

Ideal for numerous activities including shopping, gym, beach, and more, it's the ultimate versatile accessory.

A great all-occasion gift for both men and women.
---
Have fun with this large, eco-friendly canvas tote bag, featuring a lovely chicken print which adds a personal touch.

It's an ideal companion for various activities from groceries to travel.
---
This is a high-quality, tear-resistant polyester crossbody sling bag, perfect for both outdoor sports and daily use.

It features five separate compartments, adjustable straps, and a breathable back panel for ultimate comfort.

A notable characteristic is its versatile design, wearable as a backpack, chest bag, or shoulder bag, making it a highly practical gift for friends and family.
---
This is a colorful, chicken-themed, crocheted shoulder bag perfect for children and those young at heart.

Skillfully crafted from cotton with a zipper for secure storage, it makes an ideal gift for Easter or any occasion.

Bearing in mind it's adjustable, knot-tied strap, it is well suited for a wide range of ages.
---
This Vintage 70s Children's Straw Purse is a cute and unique accessory, perfect for the summer.

The bag highlights a fun chicken theme, providing a sense of style and fun.

It is small in size, making it suitable for children and is in new condition despite its age.
---
A durable and stylish lunch bag, perfect for carrying food or drinks.

It features a fashionable chicken and rooster design with an easy to clean surface.

This bag boasts its reusable, leakproof attributes, making it ideal for daily use or outdoor activities like picnics, hiking or camping.
---