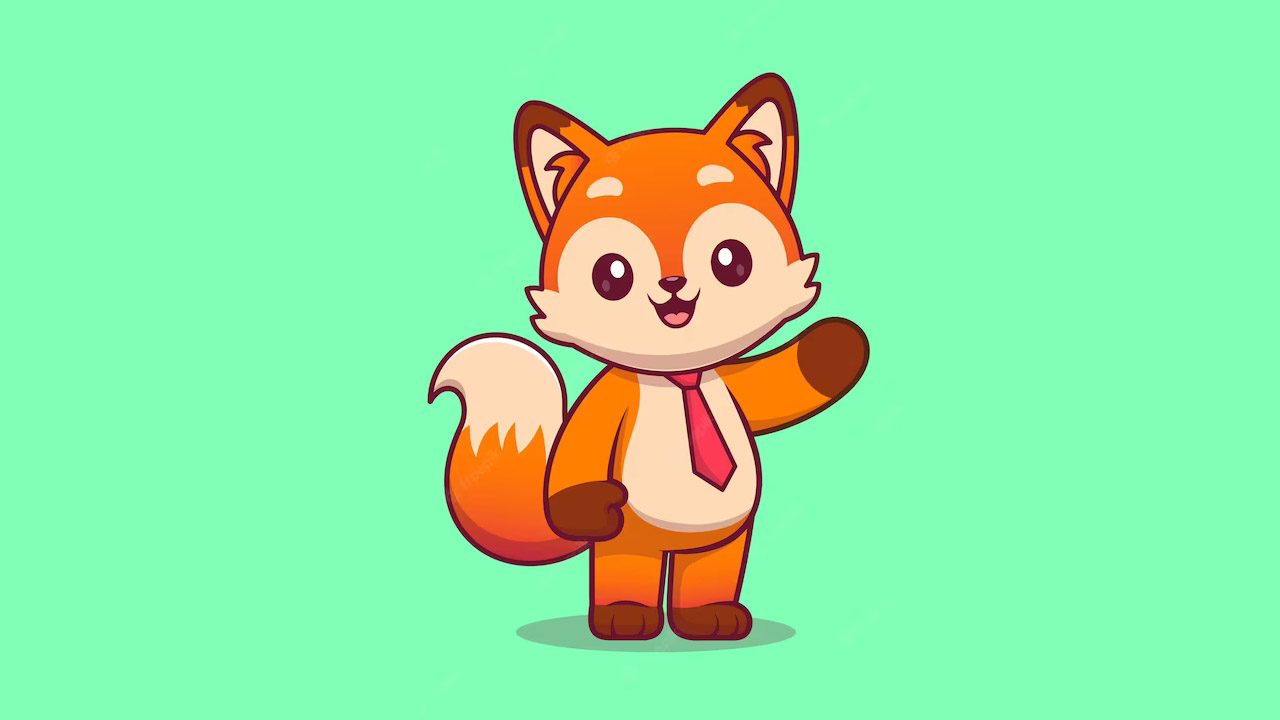 Fascinated by the agile and intelligent creatures known as foxes? Perhaps someone you know shares this interest and would appreciate a fox-themed gift?

Consider browsing through a curated assortment of wonderful gifts perfect for fox enthusiasts, gifts they're sure to treasure.

Foxes aren't just captivating creatures; they also offer valuable life lessons that make for thoughtful gifts. Their adaptability inspires us to be flexible in challenging situations, while their keen senses remind us to stay alert.

Foxes are to be admired and loved, and what better way to do that than by gifting some lovely items featuring their signature look?

Disclaimer: GiftHelper.ai uses affiliate links. We may earn a commission when you purchase from a site we link to at zero extra cost to you.
Fox-Themed Plush Toys
This incredibly adorable and delightfully soft fox-themed plush doll, made of crystal velvet and filled with PP cotton, is a beautiful gift for fox lovers, either for a child or as a charming plush mascot.

It comes with an extra cute fox keychain.
---
An award-winning plush toy that doubles as a sensory fidget item and a fun emotional communication tool.

This soft and portable stuffed animal can be turned inside out to indicate happiness or anger, making it an effective way for someone at home or work to convey their emotions.
---
This is a delightful Mini Foxxie plush toy from the Aurora's Adorable Mini Flopsies Collection.

It features a unique flopping pose, imitating the playful nature of a real fox.

Made from the finest materials, it guarantees lasting love and is safe for users of all ages.
Home Decor With Fox Motifs
This is a humorous, fox-themed doormat made from durable felt fabric.

Not only is it fun and appealing, but it also helps to keep your home clean by absorbing water and being easy to clean.

For fox sake, get this doormat!

---
Another lovely doormat, this is the perfect outdoor accessory for any fox lover who wants to welcome their guests.

Expertly crafted from 100% coconut coir fiber, it effectively scrapes off dirt and mud from shoes, safeguarding your indoors.

---
This contemporary fox patterned rug is made with polyester and memory sponge cotton. It offers both unique design and excellent durability.

While it requires regular vacuuming, the rug does not necessitate dry cleaning.
---
This is a softly draped, pleasant to touch rug that features a whimsically educational fox reading.

With its high-density elastic cotton and unique design, it provides an expensive look to your room.

Crafted from machine-made polypropylene, it is both fade and wear resistant, marrying long-lasting use with artistic appeal.
---
This is a unique, fox-shaped bookend, that can be a charming addition to any desk, shelf or children's room.

Handcrafted from high-quality resin with an anti-slip base, this bookend is sturdy enough to support heavy items including books, magazines, and CDs.
---
A Fox Themed Ceramic Planter, with its hand-painted design, that is suitable for both indoor and outdoor use.

With its convenient drainage hole, plant health is ensured.

A lovely piece for anyone fond of foxes or gardening and a perfect gift for friends who love plants.
---
This classic handcrafted geometric fox statue adds scenic beauty to your room, desk, table, shelf, or bedside.

Made from the finest lead-free polyresin, it's both safe for children and environmentally friendly.

As a perfect symbol of a life well lived, it could make an excellent gift for any occasion, bringing memories and imagination to your loved ones.
---
The Fox-Themed Children's Night Light is a comforting device that dispels darkness and provides a calming ambiance in the bedroom.
It's designed as a cute fox, easy to control, glowing colors, toddler safe, portable and durable.
Check this list for more toddler safe-night lights
.
---
This Cute Fox Decor Night Light is a charming, USB-powered LED light designed to brighten up any room while providing an element of safety during the night.

Made from quality wood and acrylic with seven adjustable color options for a customized ambiance, it is both a functional lighting piece and a unique room decoration.
Drinkware For Fox Lovers
The Personalized Fox Autumn Mug is a high-quality ceramic beverage holder featuring a unique design of a fox amidst fall leaves.

The beautiful illustration and the ability to personalize it make it a unique gift for any fox lover.
---
Gift your dear ones this delightful 3D Fox Ceramic mug.

Hand-painted and unique, it features an adorable, smiling fox peeking from inside, revealing itself as you sip.

Functional for both hot and cold beverages, it is made of high-temperature and microwave-safe ceramic.
---
A delightfully designed stoneware mug featuring a 3D fox shape and hand-painted patterns.

Ideal for hot or cold beverages, its vibrant orange and white color brings joy to your coffee or tea break.

Easy to clean and safe for use in the dishwasher, microwave, oven, and freezer.
Women's Fashion In Fox Designs And Styles
If you want a cute and stylish gift, this mushroom beret features a fun fox design.

It's a high quality, adjustable beret that is perfect for anyone looking to add a unique flair to their outfits, or for those who just love foxes.
---
This fox-themed hoodie jacket is a perfect blend of style and comfort for cosplay or Halloween events.

Made from high-quality cotton blend fleece, it features long sleeves with thumb holes, a zip-front, and a fox ear hood with an adjustable pompom drawstring.

Great to wear in spring, autumn, and winter seasons.
---
This fox-print plush blanket combines comfort and style, crafted from ultra-fine air-fiber flannel for maximum softness and warmth.

Perfect for curling up on the couch or bed, it makes a great addition to any room decor.

With its stylish design and cozy feel, it makes a lovely gift for those who adore foxes.
---
The Fox Infinity Fashion Scarf is a trendy, lightweight accessory perfect for all seasons.

Made from 100% viscose, this scarf blends comfort and style with a keen eye for fashion.

Ideal for elevating any outfit, it can also serve as a versatile gift for women, teens and lovers of fashion and foxes.
Fox-Inspired Jewelry For Women
This fine piece of jewelry is a sterling silver necklace with a uniquely crafted Celtic Fox pendant.

The product is made of pure 925 sterling silver, ensuring that it's nickel-free, lead-free, and cadmium-free.

It is not just an exquisite adornment, but also embodies the spiritual belief of the fox being a spirit animal, symbolizing intelligence, mystery, wisdom, and good fortune.
---
A pair of sterling silver fox earrings that dangle delicately, perfect for everyday wear.

Not only do they add charm to your outfit, but they also represent love, wisdom, and good luck.

The earrings are comfortable to wear and safe for sensitive ears, and come in a beautiful gift box ready for gifting.
---
Help your loved one to sparkle with these handcrafted Sterling Silver Fox Stud Earrings.

Made from hypoallergenic and nickel-free sterling silver this jewelry is not only stunning but also safe.

It comes pre-packed in a cloth jewelry bag, making it a perfect gift for any special occasion.
---
This artfully crafted Women's Sterling Silver Fox Ring is a charming piece of jewelry featuring an adorable fox motif.

As a symbol of intelligence, beauty, playfulness, and more, this ring carries a strong spiritual message, and is perfect for those who identify with the spirit of the fox.

Made from high-quality sterling silver, its smooth and bright polish adds a touch of elegance that would make an ideal gift for various occasions.
Fox Gifts For Kids
This Baby Kids Winter Warm Hat Scarf Set is a multi-functional apparel that serves as a hat, an earflap, and a loop scarf.

Made from quality Acrylic, Cotton, and Polyester materials making it breathable, soft, warm, and comfortable for all-day wear.

It features a cute fox design, making your baby look more fashionable in the cold weather.
---
This personalized fox-themed baby blanket is not only adorable but also soft and durable.

It features customization options for your baby's name and a dual design with smooth side for personalized text, and a dotted side for sensory stimulation.

It's multi-functional, suitable as bed blanket, as well as a stroller cover, and even a travel blanket.
---
A multi-purpose backpack with an enchanting fox design that adds uniqueness and charm.

Not just a regular school bag, but also a travel-friendly storage solution.

Crafted from durable Oxford cloth fabric, it offers breathable and long-lasting performance.
---
Do you need a unique yet practical gift for your little ones? These Kids Fox Themed Knitted Gloves might be what you're looking for.

Made of high quality knitted woolen yarn, the gloves combine quality, practicality and style with their 2-in-1 full and half finger design.
---
This adorable fox-themed Earbuds case is designed specifically for JBL Tune 130NC TWS Earbuds.

Made from premium soft silicone, it provides comprehensive protection from bumps, scratches, and dust.

It includes a carabiner clip for convenience and portability, and its precise fit allows for unobstructed wireless charging and easy access to the charging port.
---
These are the matching headphones for the previous fox gift.

The JBL Tune 130NC TWS True Wireless In-Ear Headphones offer an immersive sound experience with JBL's Pure Bass Sound system and Active Noise Cancelling technology.

They offer up to 40 hours of battery life and come with four microphones for clear, hands-free calls. They are sweatproof and water-resistant.
---
This product is a comfortable set of kids headphones themed around Foxes.

They feature thin volume-limited speakers with a super soft fleece headband for maximum comfort, ideal for little ears.

The headphones are perfect for travel and school use, with a durability and design to last.
---