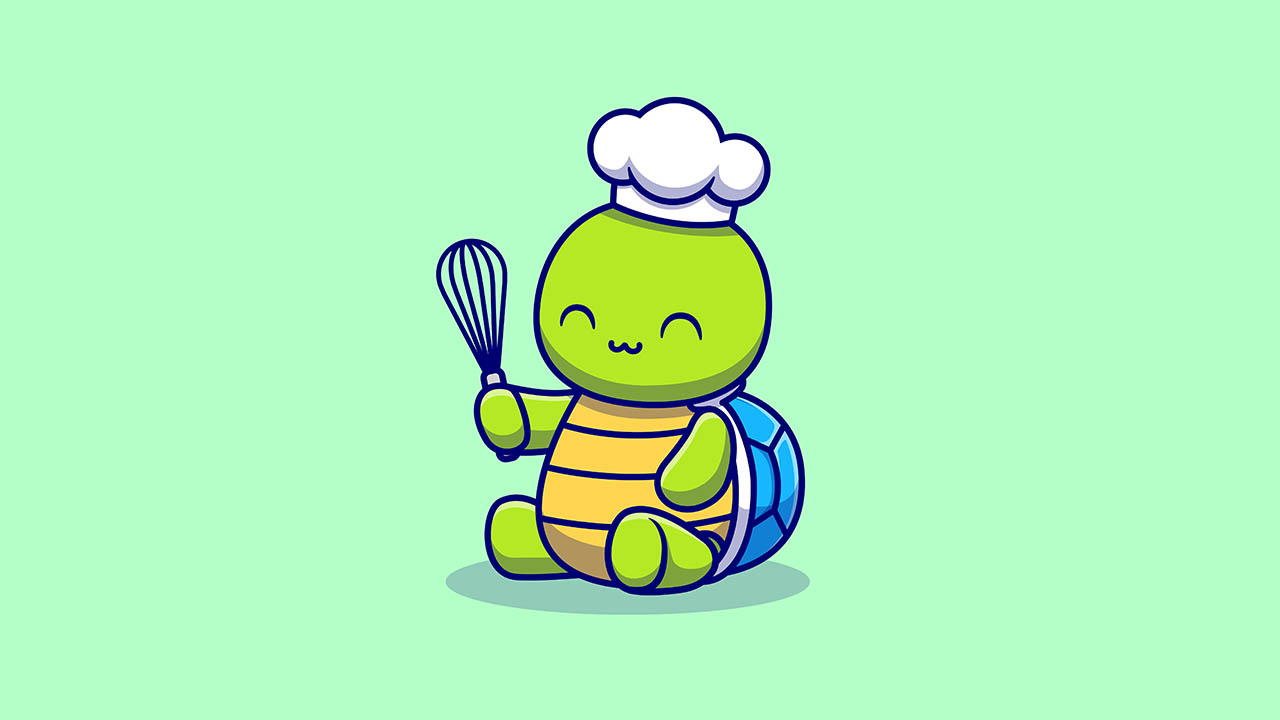 What's slow and steady and will warm your heart every time?

Dive into the charming world of turtle-themed gifts that are sure to make your day a little brighter and a lot more turtley awesome.

Just like their real-life counterparts, turtle gifts are a symbol of endurance and peace, and they're perfect for anyone who appreciates the slower, meaningful things in life.

Whether it's decorative lights featuring an intricate turtle design or cozy blankets adorned with playful turtle patterns, we have something for every turtle lover.

Consider gifting a practical item like a turtle-themed mug for that special someone's next birthday, or perhaps a planter that adds a touch of whimsy to any garden.

"If you're looking for specialized gifts, be sure to check out our other posts dedicated to turtle-themed gifts for women and kids:

Disclaimer: GiftHelper.ai uses affiliate links. We may earn a commission when you purchase from a site we link to at zero extra cost to you.
Garden Turtle Gifts
Turtles, with their symbolism of patience and longevity, make for a serene and harmonious addition to any garden, evoking a sense of natural balance and tranquility.

This product is a uniquely designed turtle shaped planter made out of high-quality and durable resin material.

It features a drainage system at the bottom that contributes to healthier plant growth, or you can use it to hide pens or keys.

---
A unique turtle gift idea for an eco-friendly garden. This statue is designed to brighten up any outdoor space.

The captivating turtle design with succulent and LED lights added for visual effect.

It is solar-powered, charging during the day and lighting up the night, making it a perfect addition to balconies, patios, yards, and lawns.
---
Continuing with garden illumination, check this charming Turtle Style Garden Stake Light.

Powered by solar energy, it boasts an impressive color-changing ability with shades of red, blue, and green.

With a photo cell for dusk-activated lighting, this energy-efficient light enriches your garden, balcony, or lawn, turning on for up to 8 hours on a full charge.
---
This Solar Sea Turtle Wind Chime serves as an elegant garden decoration, bringing both beauty and pleasant sounds to your surroundings.

It features a unique design where the crystal lamp on the wind chime lights up using solar energy, requiring no external power supply.

The lamp is equipped with a sensitive sensor and is crafted from durable ABS material.

This wind chime is the perfect festive or commemorative gift for loved ones.
---
This product is a unique, sea turtle-designed wind chime perfect for outdoor use.

Crafted from high-quality aluminum and iron with durable nylon rope, it has an ocean blue color that sparkles in the sunlight.

This well-constructed wind chime is easy to hang, adds a calming presence to any garden, and makes a meaningful gift symbolizing longevity and health.
Turtles At Home
The traditional Tiffany-style turtle lamp is a delightful addition to any room.

Crafted with intricate detail, the lamp features over 40 pieces of hand-cut Tiffany-style glass for the turtle shell, assembled with traditional copper foil soldering technique.
---
This Mosaic Sea Turtles Lamp Set features two creatively-crafted table lamps shaped like swimming sea turtles, detailed with elegant green mosaic pieces.

Infusing a touch of coastal charm, these decorative pieces beautifully complement beach, nautical, or coastal-themed home decor.
---
The Turtle Themed Upholstered Ottoman is an artistic footstool designed with a creative and vivid turtle design, enhancing fun and happiness in the living space of any turtle lover.

This product offers comfort, thanks to its sturdy pine frame and high rebound sponge, designed to be non-slip and scratch-resistant, suitable for any flooring.
---
This decorative wall clock, featuring a sea turtle and ocean theme, doubles as a piece of art for any room.

The high-quality acrylic construction and non-ticking mechanism ensure a peaceful environment.

It's perfect as a centrepiece or a stand-out addition to any room.
---
The Seashell Night Light is a practical plug-in light featuring a charming sea turtle design.

It emits a soft, non-dazzling glow that's perfect for varied indoor uses such as in baby rooms, bedrooms, or hallways.

Moreover, designed with cute seashell and various ocean elements, it brings a soothing coastal atmosphere to any room.
---
This product is a beautifully crafted Sea Turtle statue encased in a compact snow globe.

With meticulous design and craftsmanship, it can make the perfect gift for those who appreciate snow globes or marine life.

Constructed from durable Poly Resin, it is designed to last.
---
The Turtle Motif Beige Area Rug is a charming addition from a coastal, marine-inspired collection.

This durable and pet-friendly rug features a colorful turtle design, making it a delightful choice among turtle gift ideas.

Available in a range of shapes and sizes, it fits effortlessly into any decor and is easy to maintain.
---
This sturdy and decorative trivet offers excellent protection for your countertops and tables from hot dishes, pots and pans, ensuring no scratches or heat damage.

It features a two-turtle design, adding a touch of nature and symbolism to your kitchen.

Additionally, the trivet comes with a metal ring hanger, making it easy to store or hang as a piece of decor when not in use.
---
This product is a 18.7ft long string lights featuring 40 sea turtle shaped LED lights.

Made with durable and waterproof silver copper wire, it is flexible enough for you to shape it according to your decoration needs, using an efficient USB interface for power.

It also comes with a remote control enabling you to manipulate the lights with 8 different modes and timer function, making it much more convenient to use, a perfect sea turtle gift for adding an aquatic touch to any event.
Turtley Kitchenware
This product is a playful twist on the traditional paper towel holder, featuring a turtle design.

It's perfect for adding a touch of beach-inspired style to your kitchen, and could also make a charming shower or hostess gift.
---
This Tropical Themed Silicone Ice Tray allows you to mold ice cubes, fruit purees, chocolates, or even jelly into fun tropical shapes featuring turtles.

Made from 100% pure, professional quality food-grade silicone, this tray is a perfect turtle gift for both kids and adults who love to add a playful twist to their drinks and desserts.
---
The Sea Turtle Metal Wine Stopper is an elegant novelty wine charm and practical tool combined for wine lovers.

Crafted from high-quality zinc alloy with a sparkling rhinestone turtle atop, it ensures your wine stays fresh by creating an air-tight seal, adding a unique sea-life touch to your bar accessory collection.
---
This Sea Turtle Stemless Wine Glass is a hand-blown piece featuring a well-made design with a sea turtle print on the side.

Its teal color adds a distinctive touch, perfect for sea and turtle enthusiasts.

Ideal for serving favorite wines, cocktails, or other mixed drinks, it makes a unique and personalized gift that will last for years.
Turtle Figurines
This unique cake topper features a delightful sea turtle couple with a customizable heart.

Created with high-quality, food-safe acrylic and wood, the topper can be personalized to make your cake stand out on any occasion.

It's the perfect ornament for engagements, weddings, anniversaries, birthdays, and more.
---
This product is a beautifully crafted poly resin figurine of a blue sea turtle, demonstrating meticulous design and craftsmanship.

It's a perfect choice for collectible lovers and sea life enthusiasts.
---
This non-toxic resin turtle figurine can add a touch of nature's beauty to your garden or patio.

Suitable for both indoor and outdoor settings, this animal-themed decor requires low maintenance and easily creates a natural environment scenario.
---
This is a handcrafted turtle figurine, adorned with genuine Swarovski crystals and real 22k gold.

The delicate workmanship and playful design make it an exquisite piece of decor.
---
These are a set of six beautifully handcrafted glass turtle figurines, showcasing finest detail and quality.

They add a touch of elegance to any decor and serve as perfect gifting options for loved ones, especially for those who adores turtles and handcrafted items.
---
This is a charming miniature glass turtle figurine, meticulously crafted by the Glass Baron.

Accented by glinting Swarovski crystals, its tiny form captures the gentle beauty of marine life.

It would make an ideal gift for turtle lovers and admirers of delicate glasswork craftsmanship.
---
A high-quality turtle-themed gift, this stand is designed for Google Home Mini or Nest.

This unique and stylish holder ingeniously transforms your device into a cute turtle, blending seamlessly into your home decor.
Bedding and Textiles
This is a delightfully soft and warm sea turtle fleece blanket that's perfect for turtle and ocean lovers.

Designed to be used either as a comfy throw blanket or for added warmth to your bedding, this sea-themed blanket doubles as a chic decor piece.
---
This Chala Turtle Mini Handbag is a versatile accessory made from synthetic vegan leather.

With its adjustable and convertible strap, it can be worn crossbody, over the shoulder, or clutch style, making it perfect for any occasion.

It's also an excellent gift choice for birthdays, Christmas, or graduations.
---
This Love Sea Turtles Hoodie is a casual and comfortable fashion piece specially designed for turtle lovers.

It's a durable and breathable hoodie with a front print of sea turtles, making it a thoughtful turtle gift for any occasion.

Not to worry about maintenance, it is machine washable.
---
This is a round, oversized beach towel featuring a vibrant sea turtle pattern.

Made from incredibly soft, super absorbent microfiber material, it is perfect for beach outings, yoga sessions, picnics, and more.

The towel is lightweight and can comfortably accommodate up to two people.

Care is effortless with a gentle machine wash cycle.
---
Discover a fun and functional lunch bag with a charming sea turtle design.

Suitable for kids, teens, men, women, this bag is perfect for school, work, picnics and more.

Crafted from high-quality polyester with EVA+PE Cotton lining, it's tear-resistant, wear-resistant, easy to clean and keeps your food fresh for longer.

The bag features a zippered compartment, a small mesh side pocket for handy items, double zippers for easy access and an adjustable strap for convenience.
---
If you know someone who appreciates unique and vibrant socks, the Oceanic Good Luck Socks would make an excellent turtle gift.

These adult men's socks are adorned with fish and ocean animals, providing not just style but also comfort with its cotton, polyester, and spandex construction.

They are machine washable and feature reinforced heel and toe.
Personal & others
The Turtle Shaped Tea Infuser is both fun and functional, adding a touch more enjoyment to your regular tea time.

Made with an endearing sea turtle design, it is cute and eco-friendly, as it is reusable.

Simply fill it with your favorite loose leaf tea and it will deliver a perfectly brewed cup, every time.
---
A delightfully functional, the Handmade Ceramic Turtle Paint Cup doubles as a water holder and brush rest.

This artisanal turtle gift, complete with compelling turtle detailing, hails from Italy and can be purchased as a kit or single item.

An elegant addition to any artist's workspace, its intricate design elevates it from a mere accessory to a work of integral artistic importance.
---
If you want to provide a nutritious diet to your aquatic turtle or wish to gift a turtle owner, the Aquatic Turtle Buffet Blend Food is ideal.

It's a balanced, rich mix of vitamins and minerals suitable for turtles of all ages.

This perfect turtle gift will ensure the turtle's health and longevity.
---
The Sea Turtle Trinket Jewelry Box is a hand-painted enameled box perfect for holding small items like earrings, rings, or other small trinkets.

Crafted from high-quality, non-toxic resin, it features a unique turtle design that compliments any sea or ocean-themed decor.

This amazing box makes an excellent gift for turtle enthusiasts or those who enjoy distinctive home decorations.
---