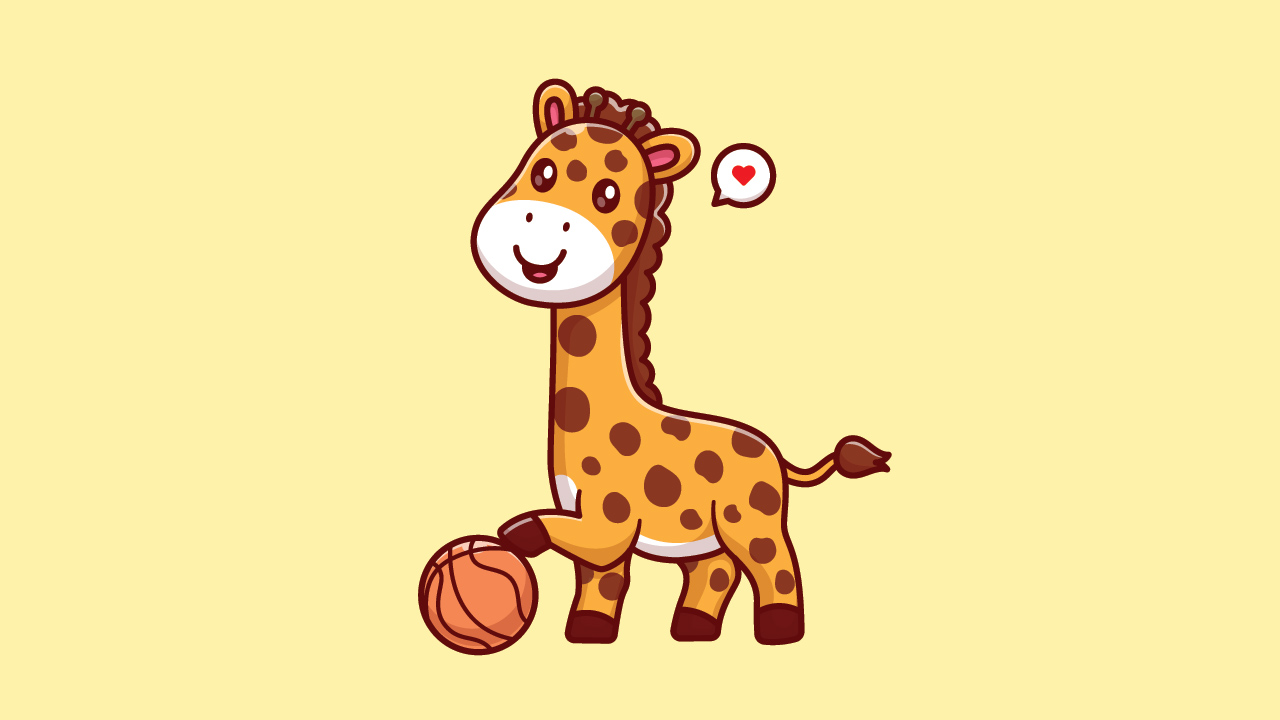 Giraffes are incredibly tall yet graceful, captivating, and peaceful; these are some of the best traits that any giraffe-themed gift should evoke.

Recognized as the tallest mammals on Earth, they can reach heights of up to 18 feet. This gives them a unique vantage point and access to vegetation that other herbivores cannot reach, as well as the ability to spot predators from a distance.

Their long necks and legs are not their only distinctive features; their spotted coats form intricate patterns that are as unique to each individual as a human fingerprint.

They are social animals, often forming loose, open herds without a strict hierarchical structure.

If you know someone who really loves giraffes, feel free to check out our selection, which is mostly devoted to giraffe-themed home decor and plushies. You're sure to find something they'll love!
Disclaimer: As an Amazon Associate we earn from qualifying purchases. Our content may include other affiliate links.
Giraffe-Themed Home Decor
This Giraffe Sculpture Planter adds a playful, nature-inspired touch to your garden or indoor space.

It's hand-painted with realistic details, crafted from weather-resistant polyresin and features a cavity for your favorite plants.

This whimsical piece is more than a planter, it's a delightful surprise to any outdoor or indoor setting.
---
An enchanting indoor planter that brings charm to your space.

This is a ceramic stoneware giraffe-shaped planter featuring black stamped flower embellishments.

Its unique design adds character to any indoor setting, perfect for a kitchen, shelf, window, or sunroom.
---
A beautifully crafted giraffe-shaped resin planter, ideal for holding succulents, cactuses or flowers.

With its modern minimalist design and fine workmanship, this decorative piece can enhance any location, from a windowsill to an office desk.
---
Introducing a unique, hand-crafted ceramic coffee mug designed as a giraffe, adding nature to your cup.

The mug represents animal art, expressing the natural beauty of giraffes through hand-drawn designs.

Perfect as a birthday, Christmas, or special day gift, providing both practical use and aesthetic pleasure, fitting in any kitchen.

Note that it's recommended to hand wash this item and avoid using it in a microwave.
---
This is a handcrafted wooden figurine shaped like a lovely giraffe carrying a heart symbol; a token of love and affection.

It's carefully created using the best quality alder wood and finished with linseed oil to accentuate and protect its natural colour.

The adorable figurine is perfect as a loving keepsake, coming in a linen Wood Metamorphosis gift bag, and the heart can even be personalized with hand-burned initials.
---
This 3D Giraffe Kids Growth Chart is an entertaining and practical addition to any child's room.

Made from eco-friendly, non-toxic EVA material, the chart features movable and reusable markings for recording your child's growth data.

Besides its functionality, it also serves as a fun educational tool and an adorable wall decoration.
---
This Fair Trade Giraffe Candle is skillfully handcrafted by expert artisans in the mountain Kingdom of Swaziland.

Embodying a combination of beauty and ethics, when lit, each of these unique candles emanates a delightful glow, courtesy of meticulously carved designs.

Also, they double as a sustainable decorative piece as the larger size can be reused with a simple addition of a tea light behind its hard, retaining wax exterior.
---
A versatile and delightful giraffe plush pillow toy, designed for comfort and play.

Using a blend of premium materials, it offers a soft, enjoyable tactile sensation.

Suitable as a snuggly pillow or a cuddly toy, it features a lifelike, appealing design that reaches out to all ages.
Textiles
This is a quality vibes handbag that can convert into a wristlet clutch or crossbody bag.

The bag is made of top grade faux leather, offering the feel and look of the real thing.

It's designed with multiple compartments for organization and comes with an adjustable strap for comfort.
---
A unique blend of a baby blanket and a stuffed giraffe toy rendering security and comfort to your baby.

Crafted with environmentally friendly, safe and certified OEKO-TEX standard 100 material ensuring no shedding or pilling.

Comes with ready-made gift packaging, making it a perfect present for newborns or birthday celebrations.
---
This Giraffe-Theme Throw Blanket indulges your love for giraffes with extra warmth and coziness.

Crafted for animal lovers, this blanket offers a notably comfortable experience with its soft, fluffy texture.

Available in multiple sizes, it can elegantly adorn your living room, sofa or bed.
---
This plush Giraffe Selfie Fleece Blanket offers both comfort and warmth.

Durable and machine washable, the blanket features a vibrant giraffe print making it an ideal gift for giraffe lovers of all ages.

Perfect for indoor and outdoor use, it's sure to keep you warm during winter.
Giraffe Toys and Plushies
A delightful Giraffe Stuffed Toy made with high-quality material.

This plush toy with life-like features brings a hint of the unique wildlife theme to your kid's playtime.
---
The Lash'z Giraffe is a delightful stuffed animal from The Petting Zoo, perfect for girls who adore plush toys.

Made with high-quality fabric and robust stitching, it promises durability and endless playtime.


Part of a versatile collection, it invites toddlers and teens alike to explore different animals.
---
Jared the Giraffe is a beautifully crafted 22'' tall plush toy, designed with realistic details like wire-frame legs, soft fur and a long adjustable neck.

Handmade with high-quality fabric, stuffed with ultra-soft polyester, it's a perfect gift for kids above 3 years.

It can add a splash of fun to a room and is ideal for a Jungle-themed nursery.
---
This Shoulderkins Jules Giraffe is a soft and fluffy toy with an enchanting facial expression.

Its unique feature includes an attachable fabric-covered magnet, ensuring the plush remains secure for a delightful, interactive play experience.

Perfect for children over 36 months.
---
A flexible and imaginative pack of Giraffe Themed Fidget Toys.

Designed to spark creativity and relieve stress, these toys produce satisfying popping sounds and offer diverse gameplay, making for an engaging sensory experience.

The toys are made from high-quality, durable materials and can easily transform into various shapes, making it potent in stimulating creative thinking.
---
Have fun with this adorable Giraffe Dog Costume, an endearing addition to your pet's wardrobe.

Ideal for all age ranges, this costume gives your dog a fun, giraffe-like appeal while ensuring their comfort.
Bath Items with Giraffes
Infused with a light fragrance, this Fun Giraffe Glycerin Soap provides not just a thorough cleansing experience but also a touch of joviality, making bath time exciting for people of all ages.

It's a perfect gift choice for those who appreciate unique, high-quality soap products.
---
This is a kid-friendly, U-shaped manually operated toothbrush with a giraffe theme.

It's designed with soft nylon bristles to ensure a comprehensive clean, including hard-to-reach areas.

The package also includes a drool-worthy watermelon foaming toothpaste that helps fight off plaque and cavities.
---
This is a shaggy bath rug with a playful giraffe design.

It's constructed of 100% microfibers, providing a soft and warm barrier between your feet and the cold floor.

With high pile fibers, this rug boasts high water absorption and an anti-slip bottom for safety.

It's easy to clean as it's machine washable.
---