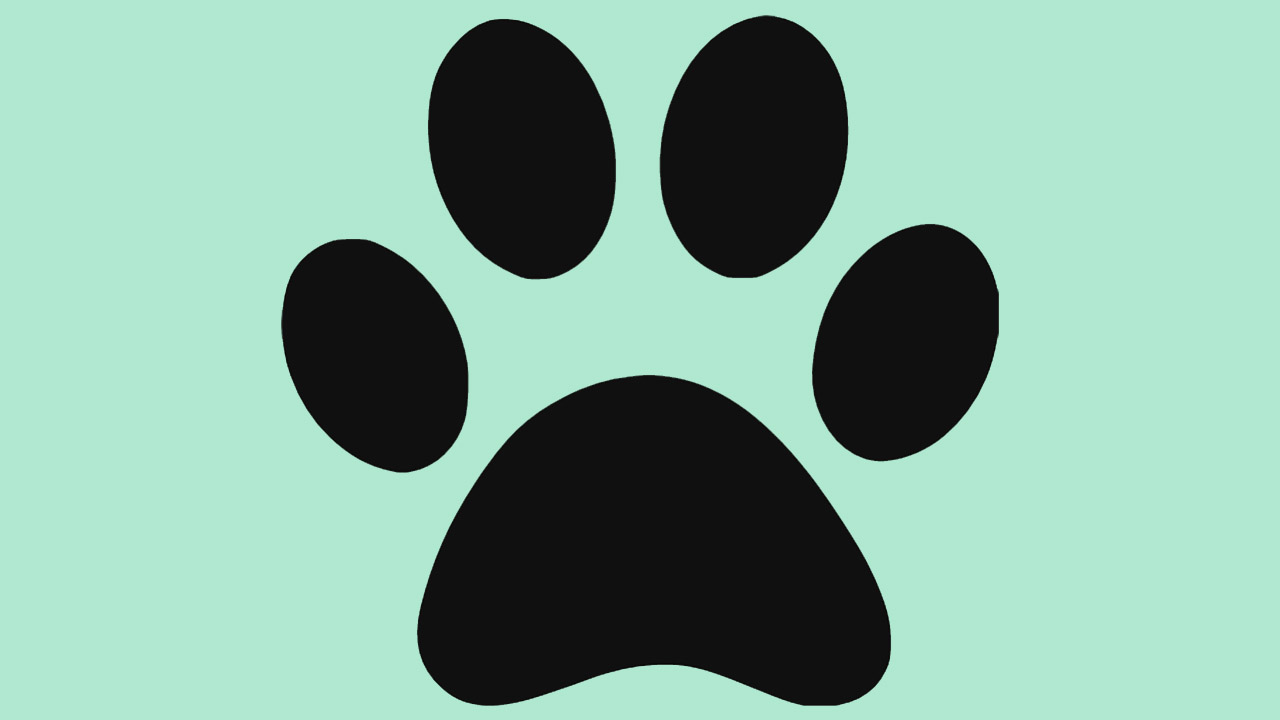 Pet lovers are always looking for fun ways to show love to their furry friends, and paw prints are a favorite symbol for many of them. 🐾

Here, we present a list of home decor items with a Paw Print Theme, great for different parts of the house.

No matter which item you choose, these decor pieces are sure to bring a smile to any 'paw' lover, showing them how much you care about them and their furry buddy.

Disclaimer: As an Amazon Associate we earn from qualifying purchases. Our content may include other affiliate links.
Entryway Paw Decor
An extremely absorbent microfiber pet mat also serving as a door mat, ideally suited to keep your home dirt-free from wet shoes and muddy paws.

The mat also doubles as a cosy rest spot for your pets, providing warmth and high comfort.

Its non-slippery nature ensures solid grip on various floor types, and is perfectly designed to be low profile for easy door movement, enhancing its functionality across different household locations.
---
This Paw Print Coir Doormat offers a friendly welcome and a practical solution to keep your home clean.

Its durable artificial coir fiber withstands high-traffic areas and traps dirt effectively, while its anti-slip backing supports your floors.

Perfect for front porches, door entrances, patios and more, it can easily be cleaned by shaking or vacuuming.
---
This Paw Print Anti-Slip Doormat is a durable, efficient addition to any home's entrance.

Made with a natural rubber backing and recycled polyester finish, it ensures the mat stays in place, while efficiently removing snow and dirt from shoes and absorbing moisture to prevent track footprints into the house.

Easy to clean and featuring a tasteful paw print theme, this mat is an ideal gift for those who appreciate practicality combined with style.
---
These hooks are easy to attach on a wall or entrance door, perfect for hanging keys, coats, or other items.

Delightfully themed with paw prints, these hooks serve both decorative and practical purposes, sure to be an endearing gift for animal lovers looking to bring a touch of warmth and love to their homes.
Living Room Paw Decor
If you want a delightful addition to a pet-themed decor, consider this small Paw Print Wall Decor.

This lightweight and durable sign, 3D printed in environmentally friendly PLA, effortlessly captures the essence of your furry friends' paw prints.

Please note, the product does not come with any hardware, but can be easily hang using a small nail or double stick tape.
---
Help add a touch of animal-inspiration to any room with the Pawprint Linen Throw Pillow Cover.

Crafted from durable linen, this 16" x 16" square cover features a delightful paw print design, perfect for pet lovers.

With its invisible zipper closure, swapping out pillow inserts is a breeze.

Perfect for enhancing your living room, kitchen or bedroom, but remember, pillow inserts are not included.
---
An eye-catching, high-quality wooden box sign displaying a pet-related quote.

Featuring a rustic aesthetic, this decor piece stands out in any room.

It's easy to install and conveniently versatile, capable of being hung on the wall or standing freely on a shelf.

A perfect gift to enhance the living space of pet lovers.
---
This pair of Paw Print Wooden Bookends, made from premium material, ensures your books stay neat and upright.

Compact yet sturdy, they adjust freely and are a great addition to desks and rooms, helping keep various items, like books and DVDs, organized.

Not only functional, these Paw Print Bookends also serve as charming home decor.
---
Do you have a standard size plug outlet that could use a touch of character? This Purple Paw Print Outlet Cover is a stylish addition to any room.

Made of a durable, heat and fade resistant material, it features a full frontal print with a wood grain surface which adds elegance to your room's decor.

Ideal for adding a unique touch to your kitchen, bathroom or living room, it's easy to install; mounting screws are included.
Kitchen Paw Decor
These are heat resistant oven mitts with a unique and fun paw design.

Made from 100% BPA-free cotton, they not only provide maximum heat protection but also add a cute aesthetic to your kitchen.

It's perfect for cooking, baking, or even grilling and is easy to clean, machine washable and comes with a loop for easy storage.
---
An unique paw print themed stainless steel tong, perfect for serving food at parties, banquets or for everyday use.

Boasting a lightweight yet durable design, it's compact, easy to use and ideal for a variety of foods.

A practical and fun addition to any kitchen or event.
---
This Paw Print Style Chef Apron is a great blend of style and functionality for any kitchen.

It has adjustable black ties and it is waterproof and machine washable.

With extra-long ties, it provides an excellent fit for both men and women.
---
If you want to give a pet-loving chef or host a perfect gift, this Paw Shaped Bamboo Cutting Board is just the right choice.

This cutting board not only serves as a means to chop your ingredients but also doubles as a charismatic charcuterie board for serving a variety of treats.

When it's not in service, it can be hung up to display love for pets, making it both functional and decorative.
---
A set of two, child-friendly bamboo utensils - spoon and fork, carry fun paw designs.

Made from non-toxic and BPA free bamboo, this flatware set is durable, heat-resistant, scratch-resistant and break-resistant, providing a safe dining experience for your young ones.
---
Introducing the cute, durable Paw-Print Coffee Spoons.

These spoons are crafted with stainless steel for longevity and resistance to heat.

The adorable paw design adds a fun touch to your coffee time, while the easy-to-clean surface ensures convenient maintenance.
---
An innovative dog paw shape cookie cutter, perfect for those who love baking and their pets.

The 4 inch cookie cutter, made from durable stainless steel, can easily shape cookie dough, fondant, soap, and craft clay into a fun paw print.

It's dishwasher safe and suitable for both hot and cold food.
---
A perfect addition to any pet feeding station, this Non-Skid Pet Feeding Mat is designed to provide a stable surface for pet bowls and protect your floors from messy eaters.

The mat is composed of a 65% cotton 35% polyester hand-woven tapestry with a 100% rubber backing, providing an attractive and functional solution to organize pet dining.

It's machine washable for easy cleanup and suits all pets from cats to dogs to guinea pigs.
---
Have fun with this pair of Comfort Kitchen Mats adorned with dog paw prints and bones.

These mats, perfect for kitchen or office, provide supportive cushioning for prolonged standing, ensuring comfort during your time in these spaces.

Apart from the anti-fatigue feature, they also boast a non-skid design, waterproof material, and easy cleaning mechanism, making them a convenient addition to high-traffic areas of the home or office.
---
A set of four Paw Print Furniture Knobs, an ideal accessory and a unique design touch for your home or office furniture.

These knobs are easy to install and can be used on various types of furniture such as drawer, wardrobe, kitchen cabinets, and more.
More Home Paw Decor
This pack of 60 Paw Prints Border Trims is an exciting and colorful way to add personality to your bulletin board, classrooms, offices, or even homes.

Made from waterproof coated paper, they offer durability and are easy to apply with included adhesive dots.

These versatile trims can also be used creatively as bookmarks, invitation embellishments, or even part of crafts and DIY projects.
---
A stylish comforter set featuring a paw print design, suitable for all seasons due to its lightweight yet warm material.

The set is easy to clean, ensuring none of the pet's fur is left and is resistant to fade, stain, shrink, and wrinkles.

Perfect decoration for your child's bedroom, guest room, or even a vacation home and can serve as a great gift for various occasions.
---
A luxury paw-shaped bathroom rug with superior comfort and water-absorbent capabilities.

Made from high-quality microfiber materials, it ensures quick drying and clean bathroom floors.

In addition, it features a non-slip TPR backing for maximum stability, making it an excellent addition to your bathroom, bedroom or kitchen.

Besides, it's easily machine washable for hassle-free maintenance.
---
Celebrate man's best friend with this unique 3" x 3" acrylic Christmas ornament.

It features a festive design of nine adorable dogs decked out in Santa hats, plus a paw print and 'Santa Paws' text.

This ornament easily fastens onto your tree with a black nylon cord hanger, providing a colorful touch to your 2023 holiday decor.
---
Ensure both style and safety in your home with these carpet stair treads.

They are designed to prevent slips on wooden stairs, making them perfect for homes with kids, elderly individuals or pets.

Not only are these treads made from 100% durable, soft polypropylene, but they also have a geometric pattern with paw prints, adding a unique aesthetic touch to your staircase.
---
This Glow in the Dark Paw Print Wall Decal is a fun and easy way to transform a room.

Made of sturdy PVC, it's waterproof, easy to apply, and leaves no residue when removed.

Features a cute paw print that glows in the dark, adding a touch of whimsy to any space.

It's not just a sticker, it's a playful decoration that encourages creative DIY and brightens up your living space.
---
A Mouse Pad featuring a unique rustic paw design, giving a fresh touch to your office space.

With a natural rubber base and silky cloth surface, it is comfortable for wrists and hands.

It also has non-slip rubber undersurface for a firm grip on the desktop.
---
The Paw Print Microfiber Pet Towels are essentials for grooming your pets.

Made of soft, highly absorbent microfiber fabric, they are designed to dry your pet quickly and efficiently after a bath.

They carry a classic paw print and bone design, suitable for dogs, cats, and other small pets.
---