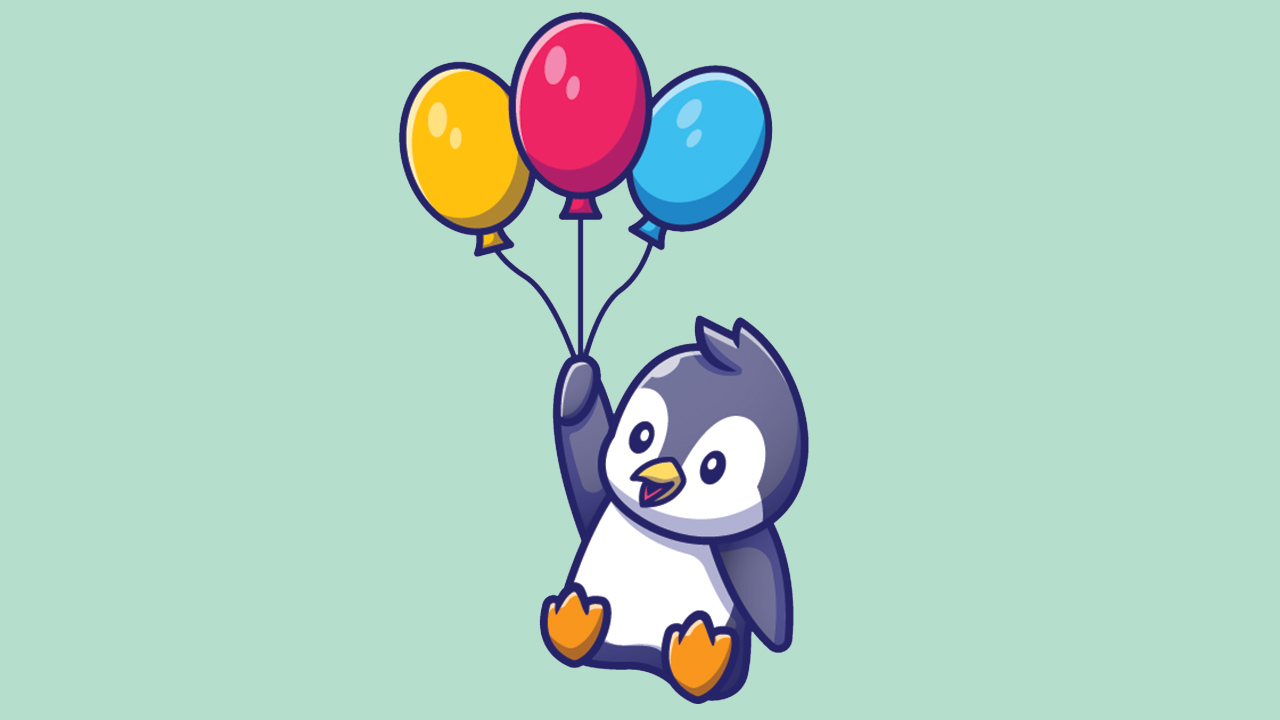 Penguins are a personal weakness of mine, but who can't adore these lovely, cute, and fun animals?

Penguins waddle in a manner that's both comical and endearing, capturing hearts with their quirky antics and striking tuxedo-like appearance.

I've curated some of my preferred penguin plushes into a penguin-themed list that includes toys and games.

If you know someone who adores penguins as much as I do, just check this selection of penguin plushes and penguin-themed toys for young kids and infuse their day with a dose of penguin happiness.

Disclaimer: As an Amazon Associate we earn from qualifying purchases. Our content may include other affiliate links.
Penguin Plushies
An interactive and lovely plush toy that blows kisses.

Upon pressing its feet, the toy sings and moves, playing a lovely game of teaching baby how to blow a kiss.

Crafted by renowned soft toy manufacturer GUND, this product is not only a toy but an adorable partner for children.
---
The 7 inch Santa Penguin Stuffed Toy is crafted with high-quality materials for a soft and cuddly touch, offering an endearing snuggle companion for young children during the holiday season, or even as a Christmas tree decoration.

Adorable facial expressions and a Santa outfit make it a lovable gift for your little ones, bringing a burst of festive cheer.
---
The Cute Flower Penguin Plush Toy is a lovely and unique stuffed animal.

Crafted from soft fabrics and filled with down cotton, it doubles as a cute and engaging toy for kids, and an adorable decoration for rooms or cars.
---
This adorable Penguin Plush Pillow from CozyWorld features a cute design with a silver horn and wings, designed to bring happiness and comfort. I suppose that makes it a Penguincorn

Made with breathable PP cotton, it's soft, squishy, and perfect for a comforting cuddle or nap.
---
This lovely Penguin Plush Set features one large and four smaller cute, gray and white penguin stuffed animals.

Made from safe, reliable plush material, these toys are perfect for play or decor.
---
A whimsically designed Personalized Penguin Plush Toy that serves as an adorable and interactive playmate for children.

Embellished with fun fruit and vegetable friends, this soft and huggable toy can be customized with a child's name, offering a personalized playtime experience.

This enchanting toy makes a thoughtful and charming gift for children.
---
A cute stuffed penguin dressed in a panda outfit, crafted from super soft, stretchy fabric for ultimate cuddliness.

This plush pillow's unique design cleverly combines two beloved animals into one, making it a perfect fun and adorable gift for kids.
---
Introducing the Emperor Penguin Finger Puppet, a charming and realistic plush toy ideal for kids.

It can be easily animated on your finger or nestled in the palm of your hand, making it a great tool for storytelling, pretend play and more.
---
A realistic giant plush penguin from Melissa & Doug that stands nearly two feet tall.

Meticulously crafted from soft, durable polyester fabric, it's designed with beautiful details to inspire imaginative play and provide comfort during story time.
---
This luxuriously comfortable penguin plush toy doubles as a body pillow, perfect for snuggling or lounging.

With its whimsical charm and big, huggable size, it makes for a memorable gift - providing endless cuddles and adding a touch of whimsy to any room decor.
Penguin-Themed Musical Toys
An engaging, adorable penguin toy equipped with interesting features that walk, talk, and sing.

This interactive toy repeats every sound around it in a funny, high-pitched, and cute voice, making it highly entertaining.

It helps to develop children's cognitive and communication skills whilst they engage in fun-filled imitations of speaking, walking, and singing.
---
This Musical LED Penguin stuffed toy is both huggable and durable, handcrafted using superior fabric, with colorful LED lights hidden under its soft fur.

It plays ten popular Christmas songs at the press of a button, adding holiday cheer to your home or any setting.

This toy makes an ideal Christmas gift for children, as it combines the joy of a plush toy with the fun and festive spirit of Christmas.
---
A fun-filled penguin plush toy that adds a humorous touch by repeating any sounds or words spoken to it.

Its head moves up and down while talking, adding to the entertainment factor.
Penguin Educational Toys
An educational Blizzard Penguin toy, this toy incorporates numbers, colors, and shapes to facilitate cognitive development in children.

Targeted towards fine motor skills, problem solving, and numeracy, the toy equips children with early life skills.

Designed as a plush figure, it's not only educational, but also a comfort companion and a hushed option for travel.
---
This educational toy is a lively penguin featuring multi-colored lights and entertaining music that effectively teaches alphabets, opposites, counting, and shapes.

The interactive lights and music encourage your little one to dance, making learning fun and engaging for toddlers.
---
This Penguin Musical Development Toy is a multifunctional, educational gadget for toddlers over 18 months.

The penguin toy features an array of sounds, including heartbeat, animal sounds, and lullabies, providing interactive learning and promoting cognition.

Made of durable, non-toxic ABS material and fully certified, it's a safe and robust choice for your little ones.
---
This LEGO City Great Vehicles set features a Penguin Slushy Van complete with a serving window and four slushy machines.

The playset also includes a vendor minifigure in a playful penguin suit, providing a fun, summer-themed building experience.

It makes an excellent gift choice for young LEGO enthusiasts who enjoy creative play and love penguins.
---
A festive LEGO Creator set that offers the joy of building a cute, seasonal penguin.

Featuring a detailed design and interactive LEGO elements, this set provides a fun and engaging building experience, making it a wonderful gift for any LEGO lover or penguin enthusiast.
Tabletop Penguin Games
An exciting Board Game titled 'Don't Break the Ice', where players tap out ice blocks one by one, with the aim of helping Phillip the Penguin make a new igloo without breaking it.

Good for bringing whole family together on a game night, this game will keep everyone on the edge of their seats, anxiously waiting for the moment when Phillip falls through.
---
This PlayMonster board game is a fun, pirate-themed game suitable for children aged 5 and above.

It's perfect for playing with family or friends, offering tactile gameplay with adorable pirate penguin pieces.

The player needs to balance these pieces without rocking the boat, making it a game that children would want to enjoy repeatedly.
---
A fun, penguin-themed wooden board game aimed to boost your child's memory, color recognition, and social skills.

This engaging game is part of Blue Orange's award-winning preschool game collection.

Roll two colored dice and find matching colored eggs beneath the penguins. The first one to collect six penguins on their iceberg win.

Perfect as a gifted introduction to board games for kids.
---
The Penguin Dash Board Game is an entertaining toy rich in escalating action and lying ski action.

It comes with three racing penguins, injecting a dose of thrill and fun. More can be acquired separately.
Misc Penguin Products
This is a set of 12 penguin character toys that are adorable, chic, and vivid.

These can serve as cute winter-themed cake toppers or simply decorations on pots or tables.

As they are made of quality plastic, you can use them again at your next event.
---
A set of 24 penguin-themed stamps perfect for children's arts and crafts activities.

These stamps are BPA free, non-toxic and have passed CPSIA and ASTM testing, ensuring safe play for kids.

Each stamp comes pre-inked and ready to bring joy through various creative projects.
---
The Penguin Popper Foam Blaster Toy, a playful and high-flying addition to any child's toy collection.

This popper can shoot soft foam balls up to 20 feet, depending on the squeeze strength.

Suitable for both indoor and outdoor play, it comes with six foam balls included and compatibility with all Hog Wild Popper refills.

Makes an entertaining stocking stuffer or party gift too!
---
A fun and colorful, this Penguin Bath Toy provides a delightful playtime experience in the bath.

Once its arms are winded up, it swims through water, encouraging imaginative play and promoting hand-eye coordination.
---
An adorable penguin-themed
toddler-friendly night light
that combines functionality and fun.
The soft, comfortable brightness is ideal for nighttime, offering protection for children's eyes.
Made from BPA-Free silicone, it appeals for its soft touch and safety.
---