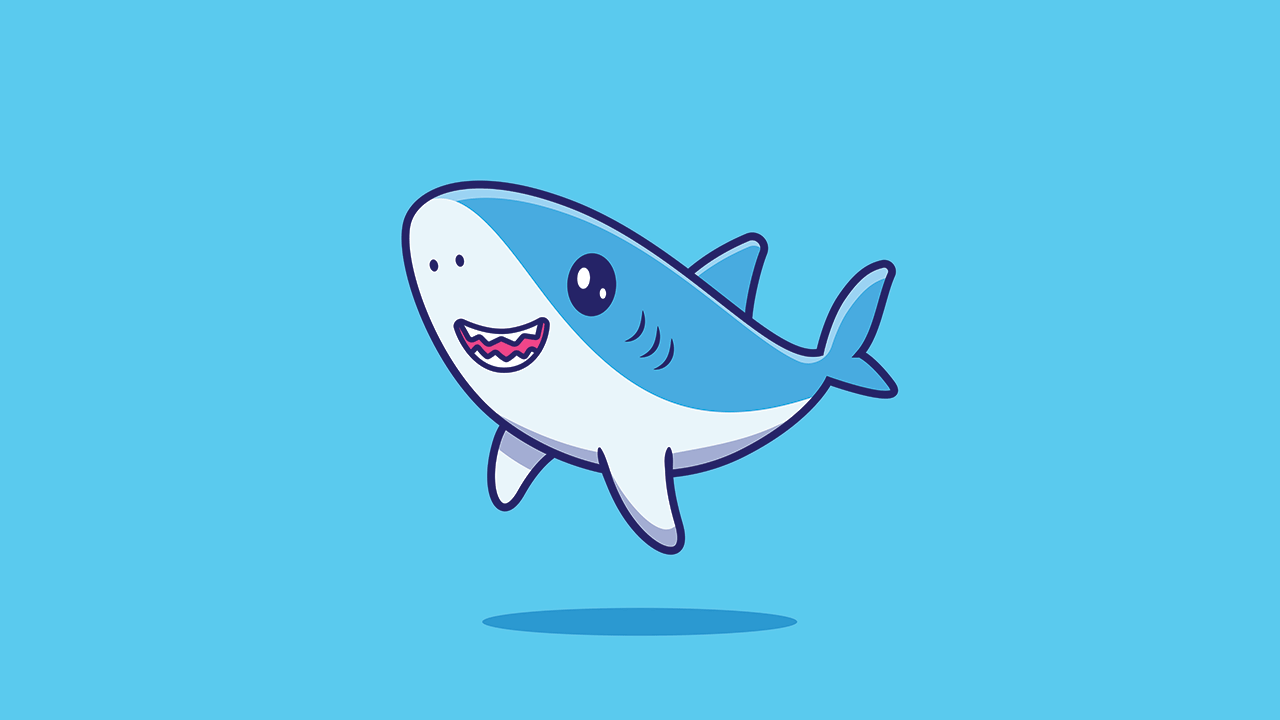 Check out this fun selection of shark-themed items. They can be used either for added comfort or to transform into a Halloween shark.

Putting a shark fin on your back and starting to swim at the beach is fun, especially on a beach filled with members of the Jaws generation. But once summer is over and we return to our homes, how can we show our appreciation for our beloved sharks?

Of course, with shark blankets, hoodies, and even slippers for extra comfort.

These blankets have a high level of comedic value (something I'm always in favor of), especially when you find someone wearing the full attire or, even funnier, trying to walk in it.

So, if you're looking for shark gifts that are both useful and hilarious, this is the list for you.

Disclaimer: GiftHelper.ai uses affiliate links. We may earn a commission when you purchase from a site we link to at zero extra cost to you.
Shark Hoodies and Blankets
Now close your eyes and imagine your whole family with this blanket on...

This is a shark-themed wearable blanket crafted from soft, light, yet warm flannel fleece fabric.

Not just a blanket, it's also a fun costume that allows for full-body coverage, immersing you in warmth like a cozy cloud.

This unique shark blanket can be a fun addition to your movie nights, fancy dress parties, or sleepovers.


---
A charming long-sleeved hoodie for women, designed with a unique shark shape.

Made from a comfortable and stretchy polyester blend, it features shark teeth in the hood hem for a cute and playful twist.

Pair it with blue jeans for added effect.
---
This Shark-Themed Wearable Blanket is a plush, lightweight and breathable hoodie perfect for lounging at home or outdoor camping.

Its eye-catching shark design adds an element of fun, making it not just a source of warmth, but also a way to express one's love for these awe-inspiring sea creatures.

Practical, cozy and amusing - makes an ideal gift for any shark enthusiast.
---
The Shark Themed Men's Hoodie is a comfortable and easy-to-wear option for all shark lovers.

It's made from a mix of cotton and polyester and can swiftly transition from everyday wear to an enjoyable Halloween costume.

The cozy grey hoodie features a unique front design, resembling menacing shark eyes, and a red lined face opening rimmed with white teeth.
---
The Shark Mouth Camo Hoodie presents a unique design inspired by Japanese style, featuring a full zipper closure and shark camo screen printing, emulating BAPE hoodies.

Made with high-quality, comfortable, and breathable polyester, it's a fitting choice for casual wear or sports occasions.
Shark-themed Slippers
Enjoy the warmth and comfort of these adorable shark-themed slippers.

Made from high-quality plush, they ensure a snug and cozy feel while the non-slip texture provides safety during use.
---
A pair of fluffy slippers featuring a shark theme, designed for both comfort and style.

The comfort is ensured by the cotton fabric lining and cushioning, and the design is a notable shark or whale, offering a playful touch.

A perfect gift for the winter and spring seasons, they can be washed by hand and are available in different sizes.
---
These are shark-themed plush slippers designed with several shark features, offering a playful and eye-catching appearance.

In addition to their quirky design, the slippers provide superior comfort with a synthetically made polyurethane foam footbed and are ideal for lounging thanks to their slip-on layout.
---
A durable and versatile pair of Shark-themed Cartoon Slippers equipped with a non-slip, quick-drying Ethylene Vinyl Acetate sole.

Its cute design, featuring real shark features and a tooth design, is perfect for shark enthusiasts.
---
A unique pair of eco-friendly EVA sandals, themed after sharks and marine life, notable for their playful design that includes glow-in-the-dark and interchangeable shark fins.

These unisex sandals are comfortable and stylish, perfect for indoor or outdoor use and they come with a charming luminous accessory for added safety during night-time wear.
---
These shark-themed unisex slippers are the perfect fashionable footwear designed with anti-slip Ethylene Vinyl Acetate sole.

They sport an attractive shark mouth design that opens and closes as you walk, ensuring your toes' safety.

Ideal for multiple environments including bedrooms, bathrooms, gyms, beaches, and much more.
Shark Hoodies & Blankets for Kids
---
This Polar fleece Shark Costume Hoodie is soft, warm, and perfect for kids.

It pulls on with ease, has an attached hood featuring pointed felt teeth, and a fin at the back for that cute shark look.

Ideal for Halloween parties or just to have fun.
---
This 100% cotton hoodie for boys is not just a piece of clothing, but a fun wardrobe item with its cute hood and 3D saw-tooth back design.

Made for boys aged between 2-7 years, it easily zips up at the front for easy on and off.

---
If you know a little shark enthusiast, this fun, fierce and plush blanket designed as a gray shark is just perfect for them.

It is soft to touch with the right amount of warmth and quality stitching that ensures durability.

The blanket is perfect for sleepovers, camping, or just casual lounging.

It's like a sleeping adventure under the sea!
---
Give your young one the joy of representing their favorite sea creature with this Baby Shark Toddler Hoodie

This hoodie features a unique design with 3D accents that mimic the look of Baby Shark.

If your kid is a Baby Shark fan, I recommend that you bundle with a good pair of insulating headphones, just in case.

Baby Shark doo doo doo doo doo doo.

---
Baby shark doo doo doo doo doo doo,
Baby shark doo doo doo doo doo doo,
Baby shark doo doo doo doo doo doo,
Baby shark!
---
This is a versatile and delightfully cozy wearable blanket with a realistic shark design, perfect for adding a fun touch to sleepovers or simply lounging at home.

Made from the softest flannel fleece fabric, this blanket promises comfort and warmth, while also serving as an entertaining shark cosplay piece.

It is machine washable, comes in varied sizes to fit different users, and can serve multiple purposes from a cozy outdoor blanket to a fun Halloween costume.
---
When the lights go off, this Kids Glow-in-Dark Shark Blanket lights up! This blanket is designed to look like a shark, with glow-in-the-dark eyes, and a unique design that lets you put your feet inside the shark fins.

Made of super soft, double-sided minky fabric, it promises warmth and durability, and it's also machine washable.
Shark Slippers for Kids
Step into the cozy and fun world of these shark-themed slippers.

Super comfortable with a cushioned memory foam insole and a durable anti-slip sole, these cute characters will quickly become your child's favorite footwear.

Perfect for indoor and outdoor use, they make for a great gift for birthdays, holidays or just casual wear.
---
A pair of Shark-themed Kids Slippers perfect for keeping little feet warm and comfortable indoors during winter.

These slippers feature a non-slip sole for safe playing and are easy to wear and clean.
---
These booties are lightweight, comfortable, and warm, designed with a unique shark design that kids absolutely adore.

They offer significant support to your child's feet, making them comfy even in cold winter days.

These slippers are not just fun and adorable, but also durable with its textured rubber sole providing good traction and stability.
---
These are novelty shark-themed sandals for children made of high-quality premium EVA material, ensuring excellent flexibility and durability.

The shoes are uniquely designed with non-slip texture for safety, making them perfect for water-related activities.

Their vibrant cartoon patterns are sure to captivate children's attention, making them a great gift.
---
If you want an adorable, comfy addition to your little one's wardrobe, these Baby Shark Slippers are the perfect choice.

Themes are taken from the popular kids' song, Pinkfong's Baby Shark, creating a fun, danceable footwear experience.
---
Baby shark doo doo doo doo doo doo,
Baby shark doo doo doo doo doo doo,
Baby shark doo doo doo doo doo doo,
Baby shark!
---
Not slippers, but too good to be skipped.

This is a pair of durable, snow boots designed for both boys and girls.

Made from 100% microfiber and thermoplastic elastomers sole (whatever this means), these boots feature adorable animal designs, making them an attractive choice for kids.

It's easy for kids to put on and remove these boots all by themselves.

The sturdy, slip-resistant outsole is perfect for outdoor winter play.
---