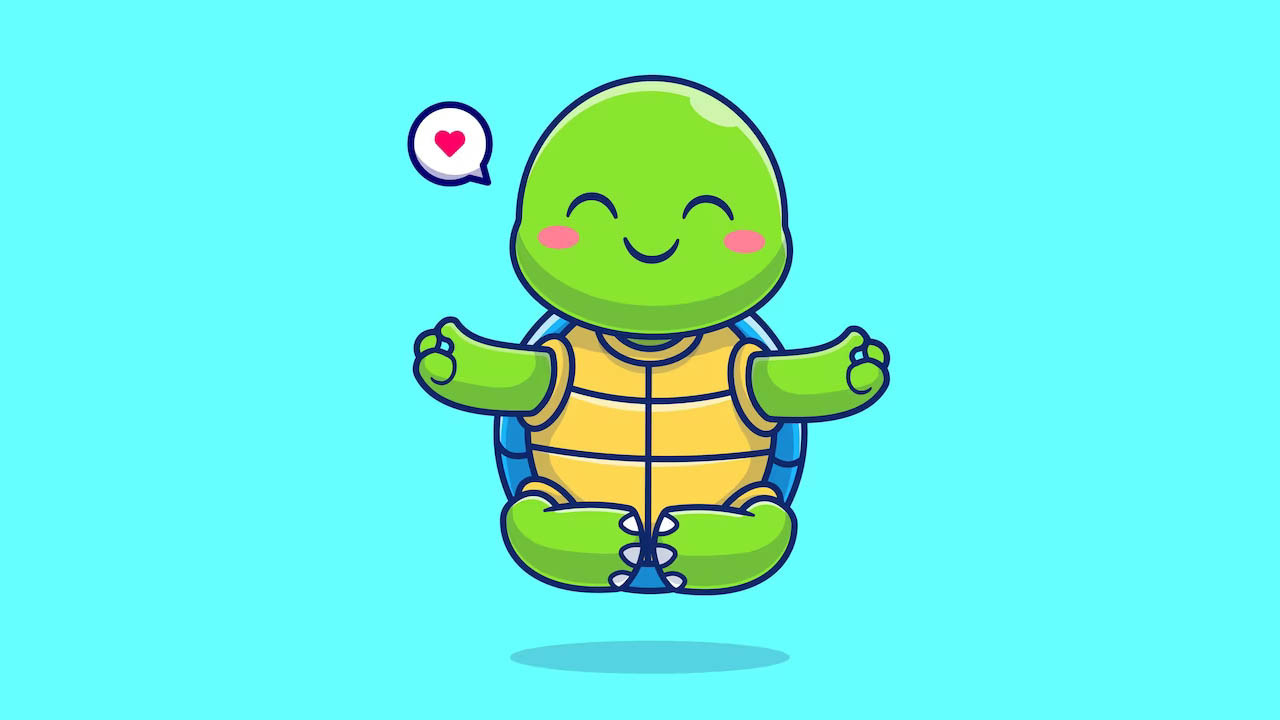 Turtles are remarkable creatures that symbolize resilience, wisdom, and longevity—qualities that resonate deeply with women of all ages.

Their hard shells serve as an enduring metaphor for emotional and physical strength, inspiring us to face life's challenges head-on.

Moreover, turtles embody the essence of motherhood, often going to great lengths to find the perfect nesting spot for their eggs.

These ancient reptiles also play a vital role in environmental conservation, making them a favorite among eco-conscious individuals.

Whether you're drawn to their spiritual symbolism or simply captivated by their unique charm, this list offers something for everyone.
Disclaimer: GiftHelper.ai uses affiliate links. We may earn a commission when you purchase from a site we link to at zero extra cost to you.
Jewelry
This certified 14k Gold Personalized Sea Turtle Pendant Necklace is an elegant and meaningful piece of jewelry.

The sea turtle design symbolizes determination and endurance, acting as a unique good luck charm.

It also allows for the engraving of your name for a personalized touch.
---
In Hawaiian mythology, the Honu is considered a guardian spirit, also known as ʻaumakua. They are respected and cherished within the community.

This is a finely handcrafted good luck charm pendant necklace featuring a design of a Hawaiian honu turtle in 14k white gold.

Authentic necklace made in the USA that ships directly from the manufacturer.
---
This unique handmade turtle necklace, crafted in Hawaii and adorned with a turquoise bay blue sea glass, features a sea turtle charm, and a natural pearl.

It comes gift-wrapped from Hawaii with an option for a customizable gift message, making it an ideal, personalized present.
---
This Turtle Lover Pendant is a luxurious piece of jewelry, designed specifically for turtle enthusiasts.

Made from 18K gold and adorned with 0.29 Ct of natural diamonds, this necklace offers a balance of charm and elegance.

Available with options for customization and comes with a 30-day money-back guarantee.
---
A nice 18k gold plated, sterling silver pendant necklace featuring a genuine green jade turtle.

Crafted with .925 Sterling Silver, the pendant symbolizes good health and longevity.

This necklace's thoughtful and whimsical design makes it a cherished gift item.
---
This product is a sterling silver necklace featuring a heartfelt turtle pendant design with the words 'I love you for always and forever' on it.

It's made from hypoallergenic, lead-free, and tarnish-resistant 925 sterling silver, making it suitable for long-term wear, especially for those with sensitive skin.

Along with every purchase, an exquisite gift box, a polishing cloth, and a card are included, making this necklace ideal as a gift on any occasion.
---
This Sea Turtle Necklace made of 925 sterling silver features an exquisite blue opal pendant that is polished to perfection.

This necklace works well for any special occasion, effortlessly adding a beachy vibe to your attire.

Manufactured with high standards, it contains no nickel, lead, or cadmium, ensuring suitability for long-term wear with low allergy risks.
Earrings
Complementing the previous item, this product is a beautifully designed turtle jewelry piece made from sterling silver and blue opal.

The opal turtle is seen as a symbol of longevity, making this an elegant reminder of health and longevity.

---
This item includes sterling silver filigree turtle drop earrings, perfect for everyday wear, whether at the office, running errands, or out with friends.

As an product from Ross-Simons fine jewelry collection, it promises quality and longevity, making it an ideal gift choice for any occasion.

It arrives in a beautifully packaged gift box.
---
These 14k White Gold Peace Turtle Post Earrings are a luxury piece crafted by Jewels By Lux.

Inspired by the peaceful nature of sea turtles, these earrings are designed to add a touch of elegance and serenity to your outfit.

Suitable for all occasions, they serve as a subtle reminder of the tranquility that these majestic marine creatures embody.

The earrings come beautifully packaged in a gift box, perfect for gifting a loved one or treasuring yourself.
Bracelets
This Sea Turtle Tracking Bracelet is more than just a piece of jewelry.

It offers a unique interactive experience where you can track a real sea turtle and learn about its life, journey, and various statistics.

A portion of all proceeds goes to the Sea Turtle Conservancy, contributing to raising awareness and protection of sea turtles globally.
---
This Elaine Coyne Sea Turtle bracelet is a unique piece of jewelry handmade in the USA.

The bracelet features a beautiful sea turtle design crafted from verdigris patina brass.

Each piece is made with special fine sculpture techniques and comes with an artist's bio and a designer velvet pouch.
---
A stylish accessory, a hand-woven turquoise Boho Beach Anklet Bracelet is perfect for summer and beach outings.

Adjustable in length, it is suitable for teen girls and women.

Ideal for any occasion and designed to make the wearer more eye-catching, even when barefoot.
Keepsakes
This product is a hand-painted, crystal-studded jewelry trinket box featuring a beautiful sea turtle design.

Made of high-quality zinc alloy and colorful enamel, it is well-constructed with a magnetic closure system.

Ideal for holding rings, earrings, and necklaces, this box is a great gift option for any occasion.
---
The JB&C Premium Sea Turtle Lovers Jewelry Trinket Keepsake Box is a splendid piece of home decor with an enchanting sea turtle design.

High-quality and durable, this box is an ideal gift for admirers of nautical themes and marine life.
---
This product is a turtle-themed trinket box, artfully handcrafted from quality pine wood and showcasing a rustic vibe.

It boasts a gorgeous turquoise wash finish and a laser engraved turtle design, making it both a beautiful and practical home accessory.

Common uses for the box include a trinket holder, jewelry box, lock box, or a memory box, growing more appealing as it ages.
Comfort
This turtle-themed flannel blanket is a versatile item suitable for all seasons, providing extra soft comfort for users of all ages.

It's ideal for varied uses - be it for travel, living room, bedroom, or even office.

Also, it is wrinkle-resistant and machine washable, making it easy to care.
---
An amazing and comfortable pair of plush, comfortable slippers made for women and girls.

They are fuzzy house slippers with a flip-flop design and thick straps for maximum comfort and coolness.

With non-skid soles for safety and machine washable design for easy cleaning, they make for the perfect indoor footwear.
---
This is a comfy and fun unisex turtle-themed pajama set.

Crafted from ultra-soft plush material, it ensures warmth while lounging around or playing dress-up.

Machine wash for maintenance is possible and comes without shoes as part of the package.
---
Made from 100% combed cotton, This Lazy One Women's Pajama Set is a blend of comfort and cute designs.

It boasts a stretchy waistband and a convenient mini pocket for personal items.

The adorable prints cater to various personalities, adding a fun element to your nightwear.

This pj set is also machine washable, maintaining its vibrant colors and patterns wash after wash.
---
This comfortable turtle-themed cotton jogger pajama pant is perfect for lounging or running errands.

It features a drawstring closure, machine-washable materials, and convenient side pockets.

They can be perfectly paired with Vera Bradley hoodies and tees for a complete loungewear set.
Drinkware
A premium Sea Turtle Tumbler that can be personalized with anyone's name.

Double-walled, this vacuum-insulated stainless steel tumbler keeps beverages hot or cold for many hours.

It features an anti-leak, BPA-free flip lid for convenience and prevention of spills.

It is compact, fits most car cup holders, suitable for indoor and outdoor activities, and makes a great gift for special occasions.
---
Turtles are ancient and wise creatures, and we could all benefit from their wisdom!

This Turtle-Print Insulated Travel Mug encapsulates some of that wisdom in its durable, easy-to-clean design. It also features inspiring quotes to kickstart your day with positive energy.

Engineered to fit into car cup holders, the mug maintains your drink's temperature for hours.
---
This sea turtle themed stainless steel travel tumbler is both functional and good-looking.

Its design can be appealing to those who are passionate about sea turtles.

Made from eco-friendly material, and versatile, it can be a perfect gift for any occasion.

It's lightweight, leak proof, and fits most cup holders, bringing convenience to your daily life.
Lifestyle & Accessories
This Lucky Little Turtle Charm is a miniature token of encouragement made from epoxy, tin alloy, and zinc.

It comes packaged with a miniature inspirational card, making it a perfect gift of motivation for you or a friend.
---
This Turtle Themed Inspirational Keychain is a charming stainless steel accessory perfect for turtle lovers.

Featuring an uplifting 'Turtley' Awesome message, it's a fantastic present for any occasion.

The keychain is lightweight, durable and comes in a velvet bag for easy gifting.
---
A Turtle Themed Makeup Mirror that is an ideal gift for turtle lovers, featuring an engraved inspirational quote.

The rose gold compact mirror provides a standard and magnifying mirror making it useful for daily makeup routines.

It's light, portable, and fits into any bag, perfect for on-the-go use.
---
This compact mirror is a perfect travel accessory for girls, made from stainless steel, known for its durability, and anti-allergy characteristics.

It features a funny engraving that says 'Turtle Is My Spirit Animal', which makes it a suitable gift for every turtle lover.

The mirror is small enough to fit in most makeup bags, purses, or pockets.
---
This product is a set of three bookmarks with quotes from nature, specifically from a llama, rainbow and sea turtle, aiming to inspire and bring joy.

They are made from recycled paper, laminated for durability and printed with high-quality materials in the USA.

Suitable for all book sizes and perfect for adults, teens, students, and teachers.
---